Home | Government | Register to Vote




Register to Vote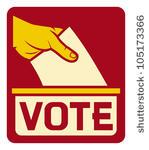 Peggy Franken, Doniphan County Election Officer, Courthouse, P.O. Box 278, Troy, KS 66087, Voice (785) 985-3513, Fax (785) 985-3723, will assist in voter registration, advance voting, precinct polling place locations, upcoming elections and candidate filing information.

The Doniphan County Courthouse is open Monday – Friday, 8:00 a.m. – 5:00 p.m. More information available at Doniphan County Election Office. City of Highland elections are held in odd number years'.

Usually the elections are staggered which means the Mayor position and two council positions are voted on and then two years later here council positions are voted on or vice versa.
Contact Us
City Hall
PO Box 387
220 West Main St.
Highland, Kansas 66035
Voice:

785-442-3765
Fax:

785-444-2489
joann@cityofhighlandks.com
FIRE
Non-Emergency:

785-442-3838
Emergency:

9-1-1
POLICE
Non-Emergency:

785-442-3212
Emergency:

9-1-1
View Map