Council Meeting

2nd Wednesday 5:00 PM
March 11, 2020
April 8, 2020
May 13, 2020
June 10, 2020
City Hall


Municipal Court

1st&3rd Mondays 4:00 PM
March 2 & 16, 2020
April 6 & 20, 2020
May 4 & 18, 2020
June 1 & 15, 2020
City Hall
Open Public Records Guide
Emergency Management
Contact Us

City Hall
PO Box 387
220 West Main St.
Highland, Kansas 66035
Hours: 8:00-12:00
1:00-4:00
Voice: 785-442-3765
Fax: 785-444-CITY (2489)
joann@cityofhighlandks.com
Utility Emergency

Kevin Lackey: 785-850-8162
Trevor Saunders: 785-741-4919


Fire

Non-Emergency:
785-442-3838
Emergency:9-1-1


Police

Non-Emergency:
785-442-3212
Emergency: 9-1-1

View City Map
Housing Discrimination Hotline
800-669-9777
Ks Human Rights Commission
913-296-3206
City of Highland
Water Quality Report
2018
2017
2016
2015
2014
2013
2012
2011
2010
Home >
Welcome...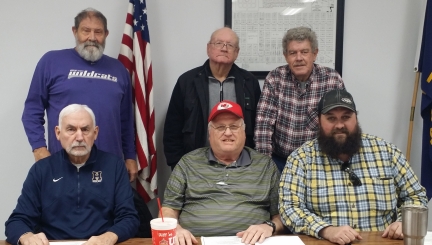 Mayor Charles Batchelder and the 2020 council members would like to welcome you to Highland, KS. Highland is nestled in the very Northeast county of Kansas, a small community with a big heart. With education at an utmost importance, Highland Community College gives many opportunities to community personnel and many others. Being the "oldest college in Kansas," Highland Community College gives a solid base to individuals wanting to further their education. If adventure is your call, then Highland can give you that too. Fishing, hunting and boating can all be done within a 5 mile radius from town. Come visit Highland where Learning to Live is Living to Learn! (Standing L-R: Mayor Charles Batchelder, Dan Collins, Terry Gibson; Seated L-R: Greg Delzeit, Marty Allen, Rocky Ruhnke)


Announcements...

Follow Us On Facebook
2020 US Census Takers Needed
Water and Sewer Rates Increase

The council approved ordinances which increased the water and sewer rates an average of 12-15% effective January 22nd. The increase will be seen on the bill due March 1st. An increase was required to provide ongoing maintenance and needed improvements to a 1960 constructed sewer system along with continued service on the city's water system. The last rate increase occurred in 2016. The full ordinances may be viewed at City Hall or online at:
www.highlandks.com/government/legal_notices.html
Drinking Water Notice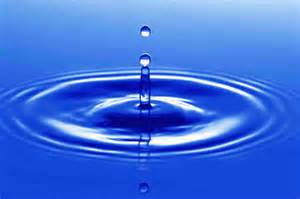 The City of Highland public water supply system violated a drinking water standard. Even though this was not an emergency, as our customers, you have a right to know what happened and what we are doing to correct this situation. We are required to monitor your drinking water for specific contaminants on a regular basis. Results of regular monitoring are an indicator of whether or not our drinking water meets health standards. During July 2019, we did not monitor for the disinfection byproduct of Haloacetic Acids (HAA) and Total Trihalomethanes (TTHM) as required by Kansas Administrative Regulations. Click here for the complete notice OR call city hall or stop by city hall for a hard copy 785-442-3765.


City Announces Sidewalk Reimburstment Policy

The Highland City Council has established a uniform policy to encourage the installation and replacement of sidewalks in the city. A fixed amount of funds will be set aside, on an annual basis, for the purpose of partially reimbursing landowners that undertake and pay for such projects. Repair of sidewalks, as opposed to replacement, is not eligible for reimbursement. For the year 2020, the city has allocated a total of $5,000 under the policy, the terms of which are as follows:
• To be eligible for reimbursement, all such projects must be of quality workmanship and in accordance with standard design criteria.
• The landowner must pay for the work and file for reimbursement with the city.
• Reimbursement is for 50% of actual cost, subject to certain limitations.
• Priority is given to the downtown area, defined to be Main St between Kansas St and Ives St.
• Other areas of the city become eligible if all funding is not used in the downtown area on or before April 30 of each year.

The specific details of the policy, as adopted in Resolution 19-3, can be reviewed online or at city hall. For any other questions, or to apply for reimbursement see attached form or contact the city clerk.


Help Prevent Sewer Backups

Everyone can contribute to the success of sewer lines flowing freely whether it is in your home, business, apartment or public places. Only two items are flushable – human waste and toilet paper. All other items are to be disposed of in the trash. "Disposable" or "flushable" wipes are not to be flushed as they do not break down like toilet paper and can clog the home's plumbing system and/or the city's sewage pumps. F.O.G. (Fats, Oils and Grease) also contribute to clogged sewer pipes. All grease and grease products should be disposed of in the trash. City Emergency numbers: City Hall (785) 442-3765, Aaron Leach (785) 741-1131 or Trevor Saunders (785) 741-4919 See Attached Flyers - Preventing Sewer Backups - What Not To Flush - Printable Bathroom Poster - Frequently Asked Questions - Disposal Of Food Scraps, Fats, Oil & Grease
Doniphan County Household Hazzardous Waste

A FREE program to help Doniphan County residents remove household hazardous waste. Call NEK Environmental Services with any questions 785-985-2778.


Highland Parking Ordinance

The City of Highland, effective as of June 29, 2017, established new restrictions concerning parking of certain types of vehicles, trailers and agricultural equipment on city streets. Ordinance #538 was adopted by the governing body in response to many discussions and complaints made through the years concerning safety issues, specifically, such parking causing difficulty in seeing around the parked equipment and blocking safe passage in the adjacent roadway. Additionally, it was felt that heavy equipment, including semi-trucks and semi-trailers, was causing permanent damage to city streets. The complete terms of Ordinance #538 can be reviewed at city hall or by visiting the city's website at
www.highlandks.com
.

In brief summary, the ordinance disallows parking of the following on any street within the corporate city limits: semis, semi-trailers, gooseneck and box trailers, commercial motor vehicles, farm tractors and implements, RVs, and school busses. Exceptions are allowed for temporary parking to frequent a retail business, delivery vehicles and vehicle repair businesses.

The governing body is looking forward to citizens and the travelling public voluntarily complying with the new law. If anyone has a question concerning interpretation of the ordinance, or how it may apply in any given situation, they are encouraged to contact the police department or office of the city attorney.


Notice to All City of Highland Dog Owners

City Hall is currently accepting registration for 2020 Registration – The owner, keeper, harborer of any dog over two months of age must register the dog within 30 days of acquisition and must pay an annual registration fee on or before January 31 of each calendar year. After February 28th, the penalty for late registration will increase $2.00 for each dog and law enforcement officials may issue a citation for non-registration. The following registration fees apply: For each non-spayed female, $6.00. For each spayed female and each male, $3.00. Call city hall or stop by city hall for a hard copy 785-442-3765.


NOTICE to Highland Residents:
The City of Highland will soon begin more vigilant enforcement of Dog Ordinance #393, which requires that all dogs must be confined to their owner's property or otherwise remain under the direct control of their owner. Citations will be issued in municipal court for dogs running at large and, if captured, dogs will be impounded. Owners are subject to fines and associated costs.
Click for Full Ordinance
Online Payment Now Available!
City of Highland is offering another option to make your municipal court or utility payments. The city is using Kansas Information Consortium, LLC (dba Kansas.gov) for online payments.
Click here to make a payment.
Disclaimer: You will be leaving the City of Highland's website and going to a website that is not operated by the city.

The City of Highland, its employees and agents bear no liability or responsibility, in any manner whatsoever, in connection with the usage or operation of this, or any other, linked website, including the content, accessibility or availability thereof.


About Third Party Links on Our Site:
The links provided in our website are provided solely for your convenience and may assist you in locating other useful information on the internet. When you click on these links you will leave the City of Highland's website and will be redirected to another site. These sites are not under the control of the city. The city is not an agent and we do not endorse or guarantee their products. We make no representation or warranty regarding the accuracy of the information contained in the linked sites. We suggest that you always verify the information obtained from linked websites before acting upon this information. If you have any questions or concerns about the products and services offered on linked third party websites, please contact the third party directly


Doniphan County's Recycling Program
Please feel free to share this and help spread the word. In addition, paper versions of this brochure will be available at various locations across the county for citizens to pick up, including the County Clerk's office at the courthouse in Troy. Thank-you for recycling!
Sheet #1
-
Sheet #2
Community Center Rental
For scheduling dates for use of the Highland Community Center contact Highland City Hall (785.442.3765) For more details,
click here
News Archive
s
CITY OF HIGHLAND SNOWFLAKE CITY OF KANSAS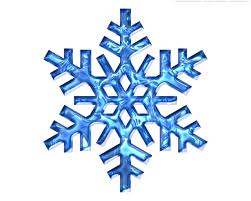 In January of 2011, Highland PRIDE voted to raise $7,000 to purchase lighted snowflakes for the downtown streetlights and become the self-proclaimed "Snowflake City of Kansas."
Full Article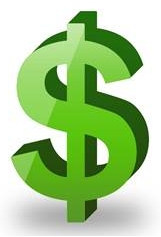 Click here to make a payment
Quick Links
Doniphan County
Doniphan County Sheriff
State of Kansas
US Government
Internal Revenue
Ks Attorney General
Ks League of Municipalities
K-State Extension - Don. Co.
Ks Department of Commerce
Ks Department of Labor
Ks Historical Society
Ks Depart of Health & Enviornment
Ks Rural Water Association
Ks Highway Patrol
Local Media
MSC News
Hiawatha World Online
Atchison Daily Globe Online
St. Joe Channel.com
Fox 4 Kansas City
KMBC.com
Local Weather
WunderMap|Interactive
7-Day Forecast
Current Road Conditions